Quebec's first
LEED

Platinum

ND

certified district
The eco-district is an urban village located across from Jean-Duceppe Park, where businesses and residents share a bustling, eco-friendly and welcoming living environment, including buildings designed to the highest standards of urban and environmental design.
25

% Green Space
Pleasant outdoor living space
A main tree-lined pedestrian thoroughfare
An urban forest
Two public squares
Eco-corridors to bolster biodiversity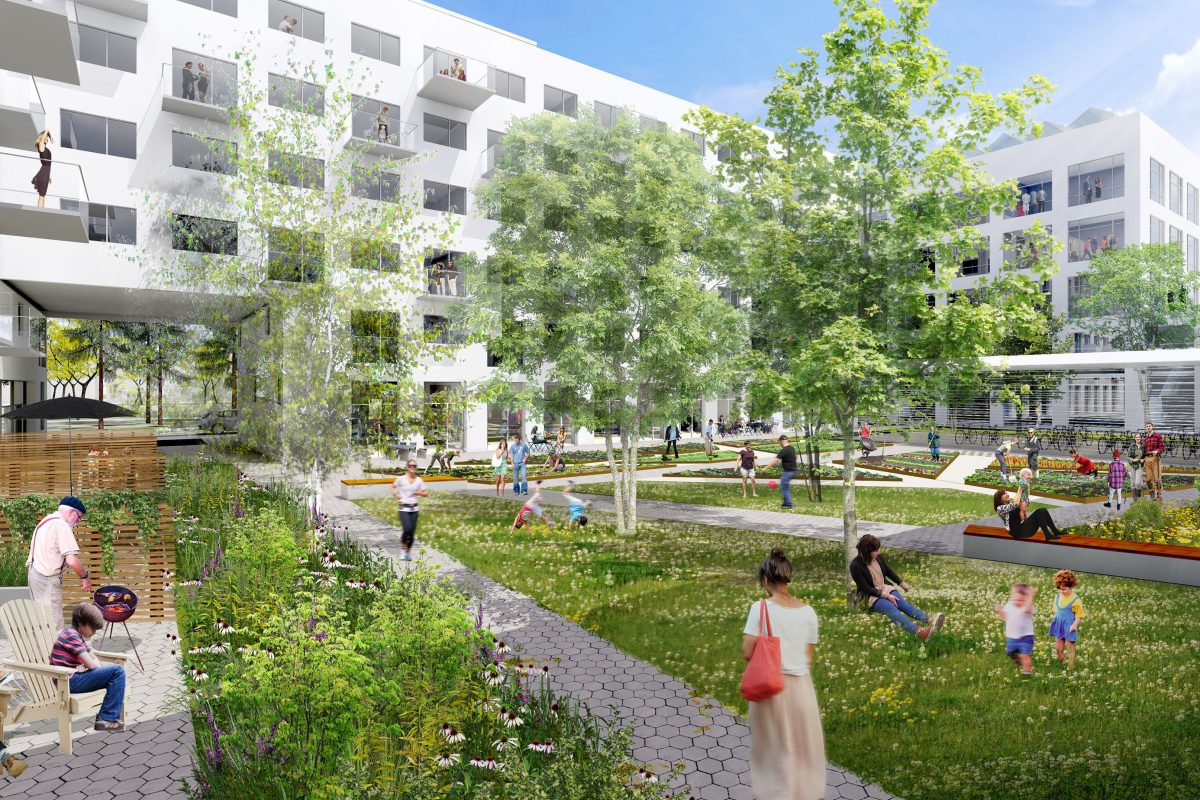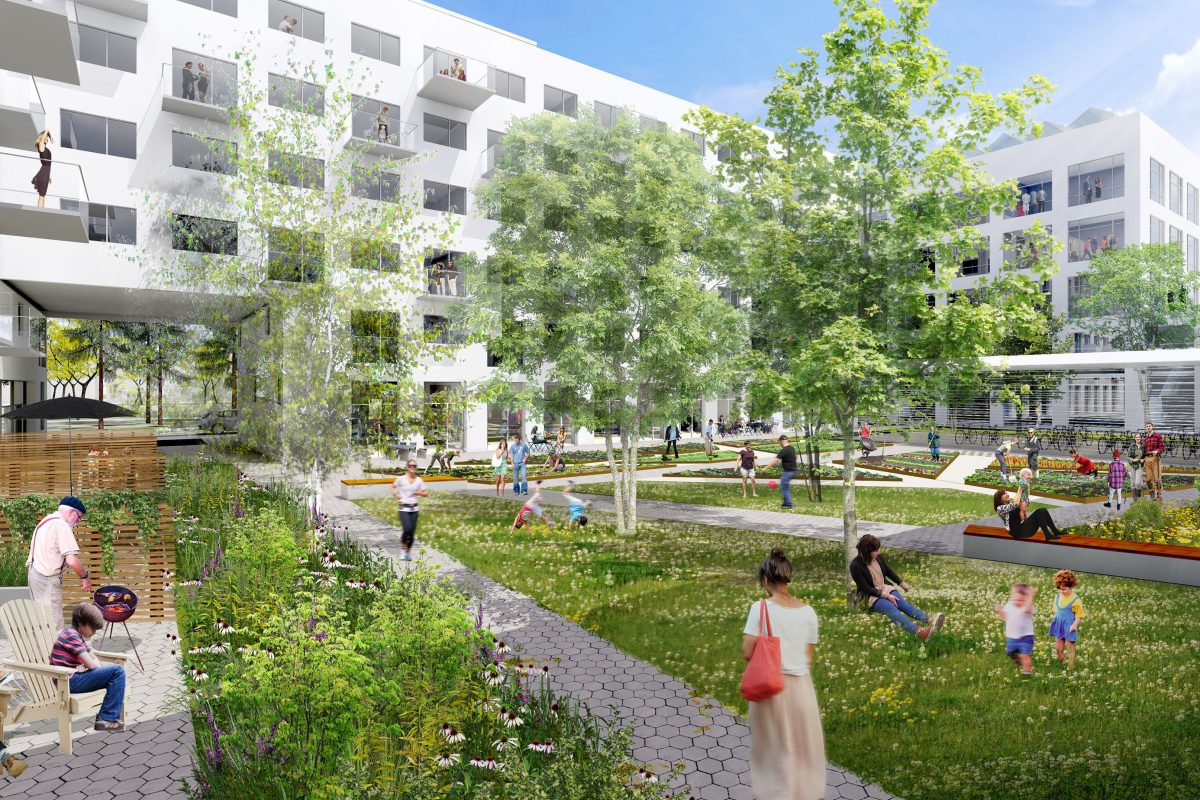 A New Water-Management System
Reusing

95

% of captured rainwater
Instead of sending all of our water to the city's sewers, we divert it to be used to flush toilets, water gardens and the grounds, to wash vehicles, etc.
Reducing potable water consumption by

40

%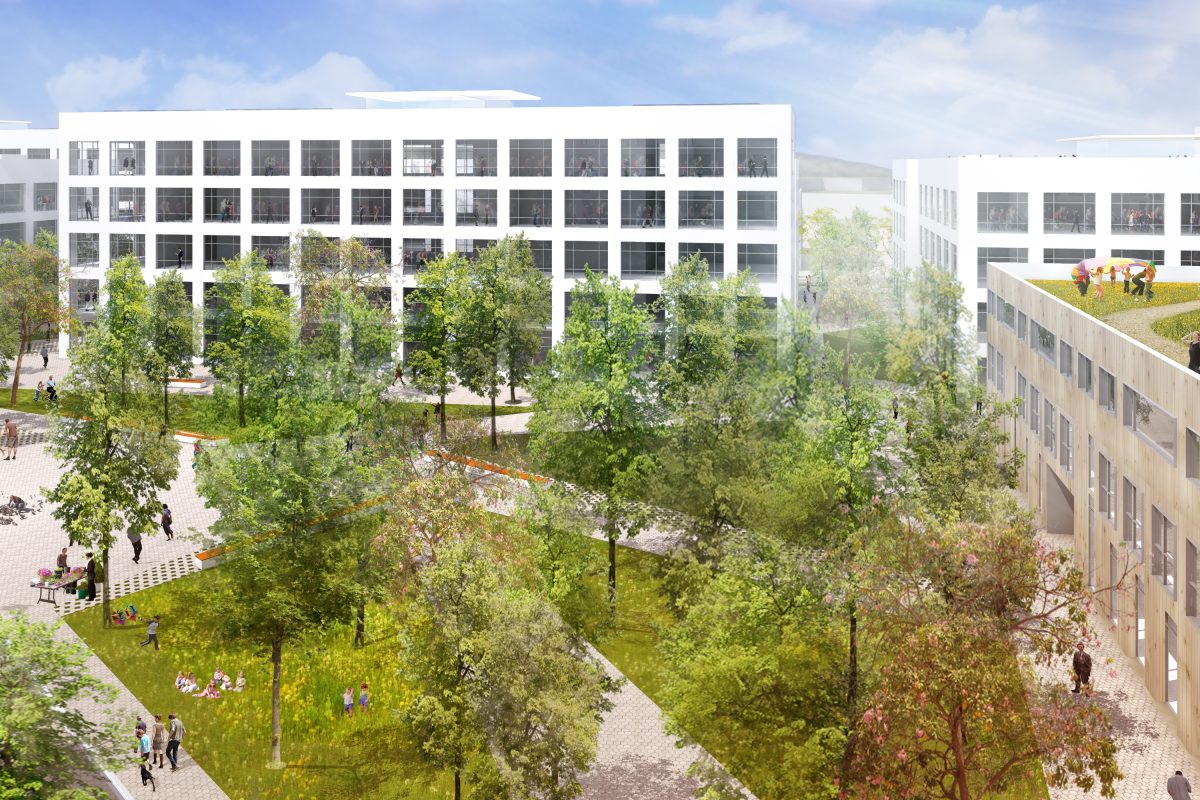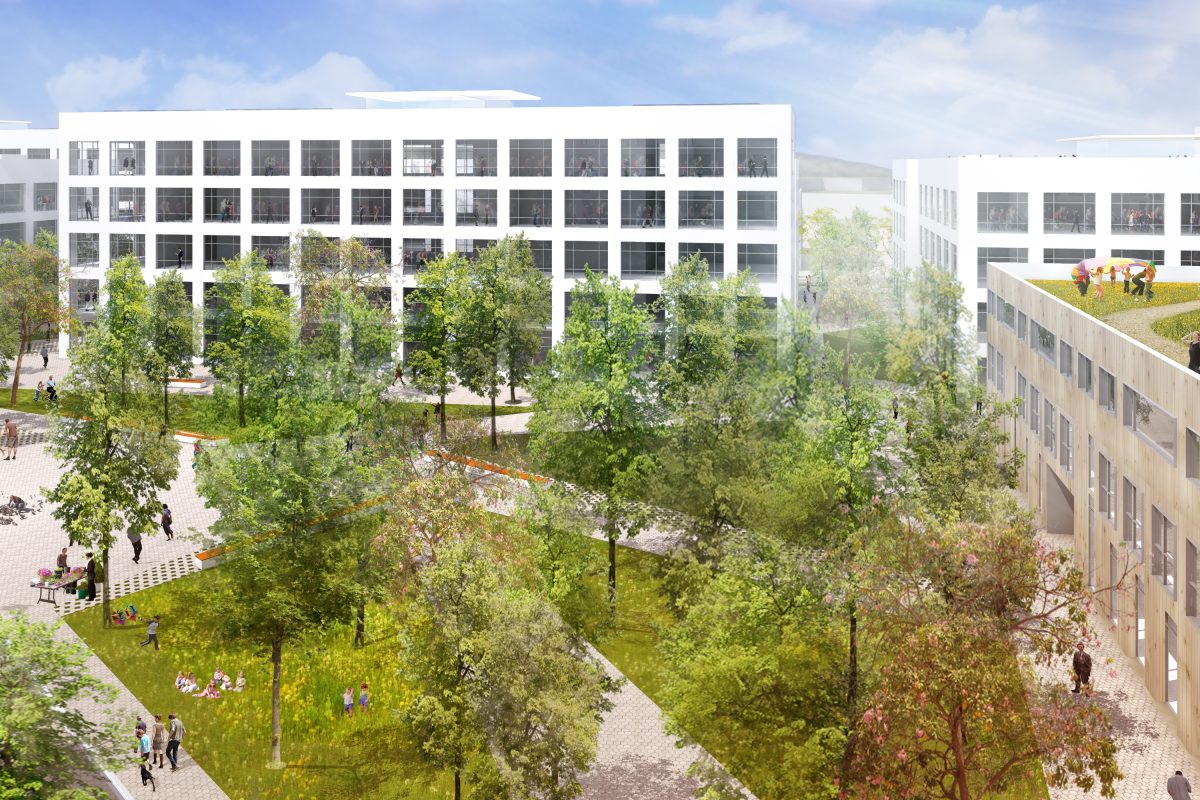 An Innovative Energy Loop
A energy looping system between buildings exchanges masses of hot and cold air according to the needs of each space
Reducing the buildings' energy consumption by

40

%
Reducing greenhouse gas (

GHG

) production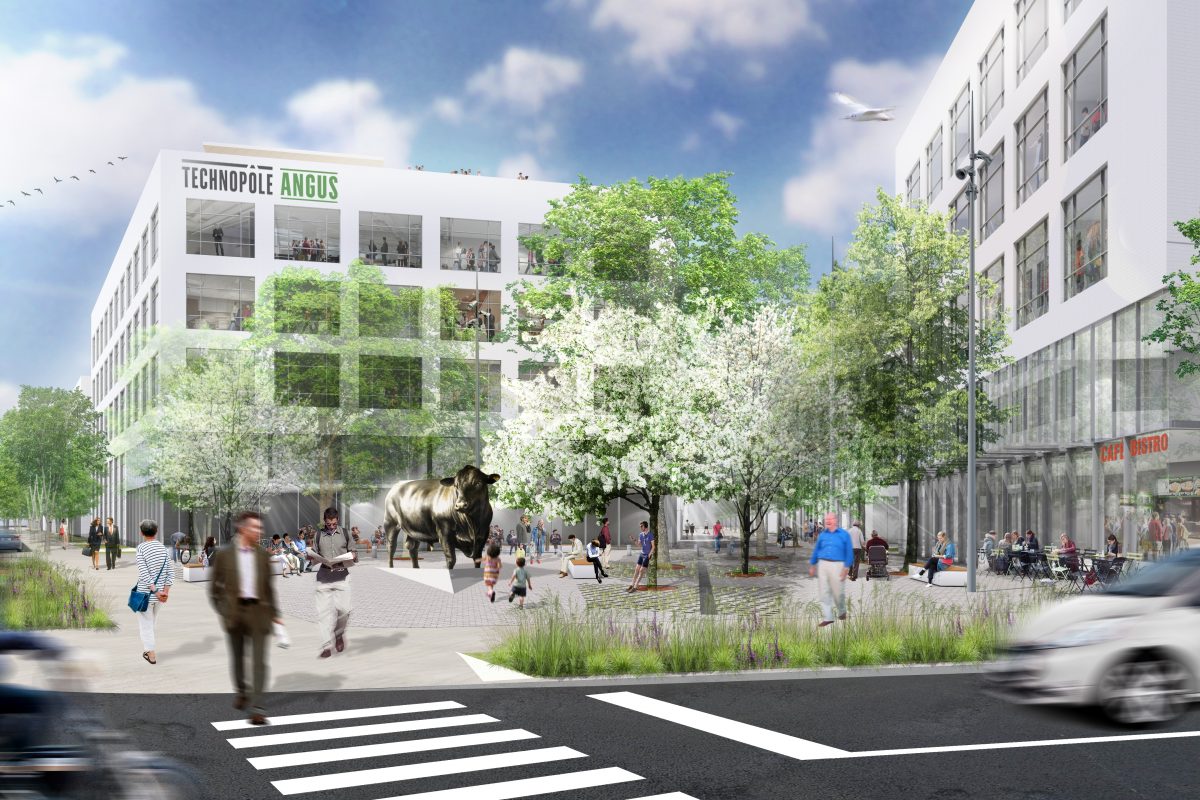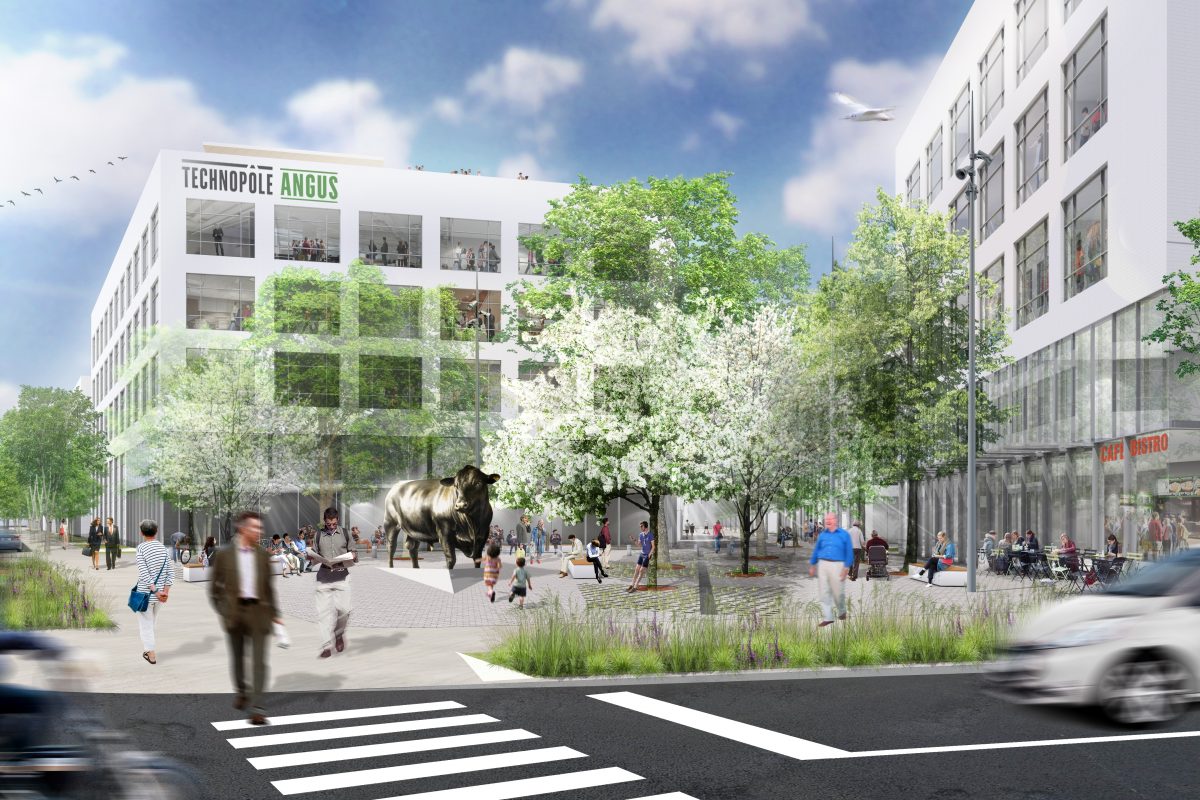 Turning Ideas into Action
Reaching the highest level of LEED certification, Platinum, is an exceptional achievement. Part of what makes the Technopôle Angus project stand out is the team's dedication and involvement, along with its integrated design process. In addition to creating jobs, providing affordable housing and new public spaces, the project focuses on diversity and density to finance its eco-friendly infrastructures.
The eco-district was born of the Société de développement Angus' drive to push the limits of responsible urban revitalization. It was designed in partnership with the multidisciplinary firm Provencher_​Roy, NIP Paysage, Vinci Consultants and Pageau Morel & Associates.